We need to build three hundred thousand houses a year. That's a tough challenge. Even more so when you think that we haven't done that since the 1950's.
And it's not helped when there is constant turnover of Housing Ministers. Esther McVey – who started in the post when Boris Johnson became PM last month – is the tenth since 2010. Yes, you read that correctly. The average lifespan of a Housing Minister is less than a year.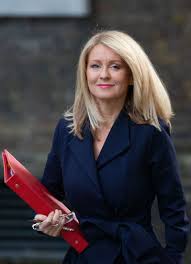 Hardly surprising then, that people in the industry lose a certain amount of enthusiasm as the invitations to "meet the new Minister" pop into their Inbox. You'd be tempted to develop an auto response in your Mail programme that just sent a list of things that need to be done.
But what would be on that list? I suspect everyone would have a different view – which won't be helped by the disjointed voice of the Construction Sector as a critical element of the economy. Will the new ministerial team speak to the Federation of Master Builders, the Construction Industry Council, Build UK or the Strategic Forum for Construction?
This point, ably made by Lem Bingley, the newly-appointed Editor of Construction News recently, highlights just one of the problems the new Ministers face. They must look with envy upon their colleagues at the Department for Environment, Food and Rural Affairs, who ask their officials who they need to meet to talk about Farming and get pointed in one direction – the National Farmer's Union.
Lem quite rightly calls for the sector to speak with one voice. But something else is also being overlooked. Anne Milton MP was the sixth Skills Minister since 2010 and left the Government last month, by "pre-resigning" on the assumption Boris Johnson would pursue a Brexit policy she could not support. She had only been in post a short time – Gavin Williamson took over as Secretary of State having been out of Government for a short period prior to the latest reshuffle. He's kept the skills brief within his responsibilities according to the Department for Education website.
At the moment, the nation is woefully short of trained construction workers and this year's apprenticeship starts data indicates there will be less than 10,000 new starts in 2019. There are just over 2.3 million construction workers presently, but the workforce is getting older and construction careers are not being promoted sufficiently in schools.
If we are to build enough houses, the nation has to have a strategy that encompasses all aspects of the issue – land availability, construction methods, workforce and financing. Consistency is essential to achieve the goal – in leadership, approach and delivery.
It's time to turn off the music and get to work.