Welcome to SuperSkills – the UK's Leading
Construction NVQ Assessment Centre
NVQ Assessments For:
CSCS Labourer Card Courses
Bricklaying NVQ Courses at Level 2 and Level 3
Building Maintenance Courses at Level 2
Carpentry & Joinery  NVQ Courses at  Level 2 and Level 3
Door, Gate & Shutter NVQ Courses at  Level 2
Dry Lining & Interior Systems NVQ Courses at Level 2
External Rendering NVQ Courses at Level 2
General Construction Operations NVQ Courses at Level 2
Multi-Trade NVQ Courses at Level 2
Occupational Work Supervision Courses at NVQ Level 3
Painting & Decorating NVQ Courses at Level 2 and Level 3
Plastering and Rendering NVQ Courses at Level 2 and Level 3
Roofing NVQ Courses at Level 2
Wall & Floor Tiling NVQ Courses at Level 2 and Level 3

At SuperSkills, all our assessments are overseen by NOCN_Skills Awards – the leading awarding body for construction qualifications.
SuperSkills is a Construction Industry Training Board (CITB) Approved Training Organisation.
You will be able to get a Grant of £600 on achievement of the NVQ if you or your business is registered with the CITB.
SuperSkills is regularly audited by the Construction Industry Training Board and NOCN_CSkills Awards to make sure our assessments continue to meet the high standards they require.
Absolutely spot on. Very nice people and would highly recommend SuperSkills training for a quick assessment completed in one day for skilled workers.

Great experience pleasant staff who where very helpful throughout, all was well organised & punctual. Benches stools etc provided, ample working space which was very clean & good quality materials to work with. Would recommend ! 5***** service !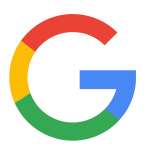 I had a great experience. My assessment with Mark went every well and would recommend anyone who wants to up their trade skills to do it here.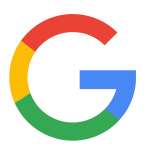 Great place to do your NVQ blue card in Construction. I did my Painting and Decorating there and was well received with great support. Highly recommended.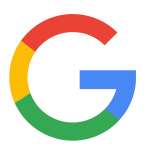 Thanks to Mark and the crew I had Been nervous on the build up to the day but mark made the day a lot easier and i came away happy and with my NVQ level 2 in joinery many thanks again big thumbs up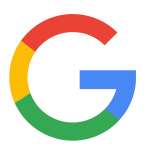 Did my nvq2 at SuperSkills the staff and assessors were brilliant very welcoming and friendly would recommend to everyone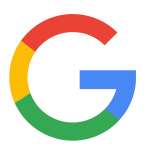 What can I say about this place FAULTLESS professional throughout understanding helpful/considerate if youre like me an old school time served trades man and need to gain youre blue cscs card don't shop around SUPERSKILLS THIRSK is the place thank you so much guys n gals Jason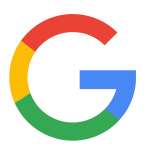 Brilliant company. Helped from start to finish. Very good way to obtain your nvq level 2 for an experienced tradesman.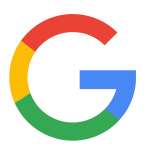 Very helpful company all the staff were great, it was a pleasure to finally get my blue cscs card. I highly recommend their services for anyone in need of verifying their trade skills.

You were made to feel at ease straight from the off. Mark made it feel as if you'd known him years which made the experience easy. If you need your NVQ this is the place to go.

THE SUPERSKILLS STORY:
Established in 2006, SuperSkills quickly gained a reputation for delivering high-quality construction training courses. This was recognised by local schools, employers, people wanting to start their own businesses and those wanting to repair or renovate their houses.
Despite the downturn in the economy and the recession in the Construction Sector, SuperSkills continued to grow, winning contracts from the Government to help unemployed people to get back to work and give a first step on the ladder to young people on Apprenticeships.
There is a simple formula to what we do – ask people what they want to achieve, then help them to do it. On many occasions, this will include pointing a caller somewhere else – but our advice has always been and always will be Free and Impartial. Call us for FREE ADVICE on 01845 527 445.
We never put someone onto a programme we offer unless we know it is the right qualification for them. For example, many people ask for NVQ Level 3 qualifications, but only require the Level 2 in order to get the CSCS Card they need. Getting them the right qualification will save them £1500.
The price we quote is the price you will pay – no "hidden costs" at SuperSkills. We were the first to offer an "Easy Payment Scheme" so you can pay in instalments for your NVQ assessment. We do not surcharge for credit cards, or for weekend assessments.
SuperSkills is accredited to deliver qualifications by NOCN_Skills Awards – the leading Awarding Body in Construction. Formerly part of the Construction Industry Training Board, CSkills Awards is now part of the NOCN Group. SuperSkills is registered with the CITB as an Approved Training Organisation and CITB Grants are available to eligible businesses for all the qualifications we offer.
All the instructors at SuperSkills have specific qualifications and experience in their skill subject areas. Additionally, they have undertaken the necessary training and accreditation to teach people and assess their work for the purpose of achieving qualifications.
SuperSkills is open throughout the year and NVQ Assessment Courses run at times to suit the candidates. No waiting until the start of "the next intake" at SuperSkills!
NVQ Assessments are delivered in the workplace, and for the vast majority of our clients, we can offer a 'Fast Track' Remote Assessment Route for their qualification. For people who have experience in their trade, this presents a Quick, Simple and Convenient way of getting their NVQ and CSCS Card. Using this method, a candidate's skills can be assessed by evidence gathering and Interview, together with an online assessment programme.
Where a candidate needs an assessor to visit them, we can offer this service in addition to the remote approach.  This On Site Assessment & Training Route is delivered in the workplace at times to suit the candidate.
We know that some training centres will tell will tell you an NVQ may be gained purely by attending a course. This is simply not true.
NVQs may only be achieved if the training programme includes work based assessment.
All our staff operate within the guidelines contained in the National Occupational Standards and NVQ Codes of Practice. Our delivery is regularly subject to quality assurance by NOCN_CSkills Awards – the leading awarding body in construction.
SuperSkills is based in Thirsk, Yorkshire, but our assessments can be carried out anywhere in the United Kingdom.
So, if you want to get your construction NVQ's, call 01845 527 445 and see what we can help you achieve!