Description
Get Your Green CSCS Labourer Card Course Sorted With Our Quick, Simple & Convenient Online Training!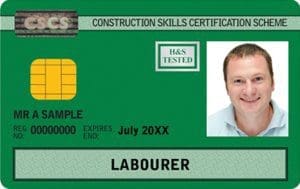 Try Before You Buy – Free Trial Available
No Hidden Extras To Pay For
CITB-Approved Training Organisation
CSCS Approved Qualification
Online Training & Exam
No Time Off Work
Do Your Training Anytime/Anywhere
Leads To The Green CSCS Labourer Card
£110.00 (Including VAT)
Absolutely spot on. Very nice people and would highly recommend SuperSkills training for a quick assessment completed in one day for skilled workers.

Great experience pleasant staff who where very helpful throughout, all was well organised & punctual. Benches stools etc provided, ample working space which was very clean & good quality materials to work with. Would recommend ! 5***** service !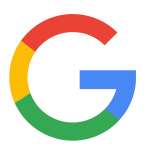 I had a great experience. My assessment with Mark went every well and would recommend anyone who wants to up their trade skills to do it here.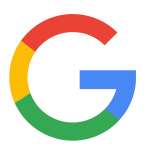 Great place to do your NVQ blue card in Construction. I did my Painting and Decorating there and was well received with great support. Highly recommended.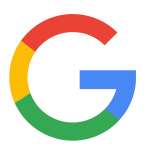 Thanks to Mark and the crew I had Been nervous on the build up to the day but mark made the day a lot easier and i came away happy and with my NVQ level 2 in joinery many thanks again big thumbs up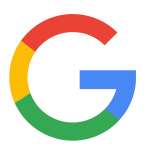 Did my nvq2 at SuperSkills the staff and assessors were brilliant very welcoming and friendly would recommend to everyone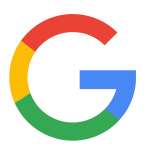 What can I say about this place FAULTLESS professional throughout understanding helpful/considerate if youre like me an old school time served trades man and need to gain youre blue cscs card don't shop around SUPERSKILLS THIRSK is the place thank you so much guys n gals Jason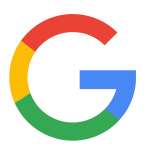 Brilliant company. Helped from start to finish. Very good way to obtain your nvq level 2 for an experienced tradesman.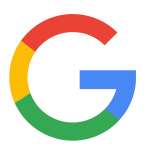 Very helpful company all the staff were great, it was a pleasure to finally get my blue cscs card. I highly recommend their services for anyone in need of verifying their trade skills.

You were made to feel at ease straight from the off. Mark made it feel as if you'd known him years which made the experience easy. If you need your NVQ this is the place to go.

Four Simple Steps To Your Green CSCS Labourer Card: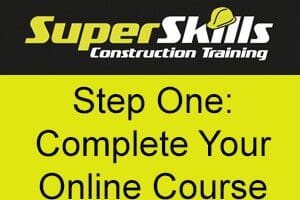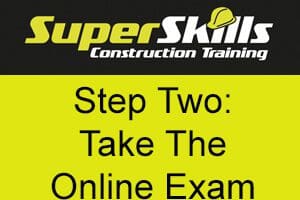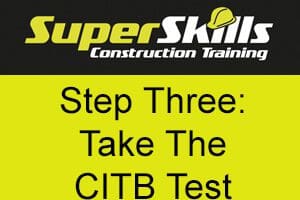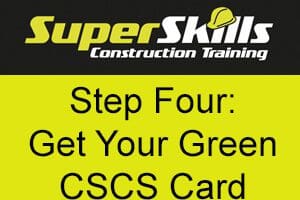 Don't Forget – SuperSkills Will Support You Every Step Of the Way!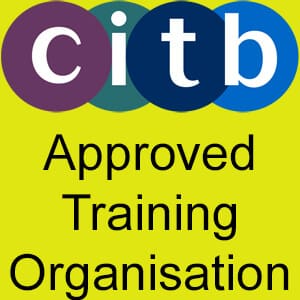 SuperSkills Construction Training is a Construction Industry Training Board (CITB) Approved Training Organisation.
The Level 1 Health & Safety in a Construction Environment qualification is accredited by ETA Awards – an Awarding Body regulated by Ofqual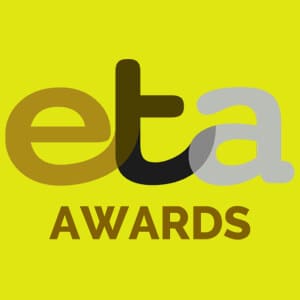 WATCH THIS VIDEO TO SEE WHAT YOU'LL LEARN
You can call SuperSkills Construction Training on 01845 527 445 at any time – even during the evening or at weekends – we're always happy to help!
(Or fill in the form at the top of the page and we will call you)
Taking The Level 1 Health & Safety In Construction Online Course
You can do this on your phone, tablet or desktop computer
You need a good internet connection
It's Best over Wi-Fi – there's a lot of data involved!
It will take you about 3 hours in total
Just watch the videos, then answer the questions
If you have any problems – call 01845 527 445 we're here to help!
Taking The Level 1 Health & Safety in Construction Exam
Complete the Registration Form – Use the name that's on your Photo ID
Get your Username & Password for the exam by email
Choose the time you want to take the exam carefully – you don't want to be disturbed
Make sure you have a good Broadband internet connection
You need a COMPUTER WITH A WEBCAM – you can't take the exam on a phone or Chromebook
You need to use Google Chrome Internet Browser for the Exam
You Must Comply With All The Exam Rules – you must be on your own and you cannot have anything else in the room – no drinks/food/pens/notes/music etc
You will need to show your Photo ID to the webcam when required
You will be told immediately if you have failed
If you haven't failed, your exam will be checked to make sure the result is correct and you have complied with the rules
As soon as the check is complete, your certificate will be emailed to you
Taking The CITB Health & Safety Test For Operatives (Sometimes called (the CSCS Test")
Don't just Google it! You'll end up paying a booking fee (See here for why not)
The test costs £22.50 – Book Here
If you don't already have one, you will need to create an account with CSCS to book the test
Make Sure You Book The 'Operatives' Test – that's the one you need for a Green CSCS Card
The test is provided by Pearson Vue – you will probably be at the same place where Driving Theory Tests are taken near your home town
You will need your Photo ID with you – and they are very strict about it – No Photo ID – No Test!
Another photo – for your CSCS Labourer Card – will be taken at the time of the test
You should have all the knowledge you need – but it's a good idea to get one of the FREE Revision Guides that are available from the Google Play Store and Apple Store so you know what the exam screens will look like. Some of these will link to a 'Book Test' feature – check you're only being charged £22.50 – if in doubt, Book Here
Good luck!
Applying For Your Green CSCS Card
You apply online, direct to the CSCS
We will send you a link, but you can always click here to apply
You will need the electronic copy of your Level 1 Health & Safety In a Construction Environment qualification certificate
Your CSCS Health & Safety test score should be on the CSCS system, but have the copy they have emailed to you available just in case
You apply for the Green CSCS Site Labourer card – don't worry, their system will not let you apply for the wrong card
Your card will cost £36
Your card will arrive in the post to your address
Remember to keep the receipts for your Level 1 Health & Safety in a Construction Environment Course, your CITB Health & Safety Test for Operatives and Your Green CSCS Labourer Card – you can claim the fees against tax!
Frequently Asked Questions
All You Need To Know About
Getting Your Green CSCS Card With SuperSkills
IS THIS A RECOGNISED QUALIFICATION?
Yes – this Level 1 Health & Safety in a Construction Environment qualification is accredited by ETA – an Awarding Body regulated by Ofqual. You can use it to apply for your Green CSCS Card
WHAT IS THE PRICE OF THE COURSE?
£110 – Including VAT – this is the full price for the Course AND the Exam you need to pass at the end to get the Level 1 Health & Safety qualification. BEWARE of websites that offer cheaper courses – you may find you need to pay an 'exam fee', 'registration fee', or VAT in addition to their headline price.
HOW CAN I GET MY GREEN CSCS Site Labourer CARD?
You need to have the Level 1 Health & Safety in a Construction Environment qualification and also have passed the CITB Health & Safety Test for Operatives. You can get the qualification online with SuperSkills and you book the CITB Test via their website.
When you have passed the CITB test, you get your Green Labourer's Card online via the CSCS website.

People who do all the work required are unlikely to fail the course. You can re-sit the knowledge checks at the end of each module. We provide as much support as we can, but you do have to know the subject to succeed.
WHAT IF I FAIL THE END OF COURSE EXAM?
You have to pass the exam to gain the qualification. In the unlikely event of you being unsuccessful, contact SuperSkills on 01845 527 445 to arrange to re-sit the exam. There will be an administration fee of £60 (including VAT)
WHAT IF I HAVE DIFFICULTY READING?
This may not be the right course for you. Please do not book the course without calling SuperSkills on 01845 527 445
Usually a Driving Licence or Passport is used, or you may have a Citizen Card and that can be used
WHAT IF I DON'T HAVE PHOTO ID?
WHAT ARE THE RULES FOR THE EXAM
These are designed to prevent cheating – nobody else in the room, no other tabs/programmes open on the computer, no notes (or any other items) on the desk. Please note, when the examination is being reviewed, the video is watched to check for cheating.
WHAT SORT OF COMPUTER IS NEEDED FOR THE EXAM?
A desktop or laptop with a webcam and speakers. Google Chrome web browser. A stable Broadband connection.
WHAT IF I DO NOT SPEAK ENGLISH WELL?
You must be able to understand written and spoken English to take this course. There is no translation option. (Unlike the CSCS Operatives test.) IF YOU CANNOT READ OR UNDERSTAND ENGLISH WELL, THIS IS PROBABLY NOT THE COURSE FOR YOU.
WHAT HAPPENS AFTER THE EXAM?
You will be notified only if you FAIL the exam.
If you have passed the questions, the video of you taking the exam will be reviewed to check you have kept to the rules.
We will email you your certificate as soon as it is available. You use it to get your Green CSCS Labourer Card.
WHY DO I HAVE TO TAKE THE CITB HEALTH & SAFETY TEST FOR OPERATIVES AS WELL AS GET THIS QUALIFICATION?
WHY IS THERE SO MUCH FOCUS ON HEALTH & SAFETY IN CONSTRUCTION?
WHAT IS YOUR RETURNS POLICY?
All purchases are covered by the United Kingdom distance selling regulations. These allow for a full refund within fourteen days of purchase.
Given the nature of the product, if the training or examination have been started by the candidate, a refund cannot be provided as the programme has been used.
I HAVE A QUESTION NOT LISTED
START YOUR LEVEL 1 HEALTH & SAFETY IN CONSTRUCTION COURSE TODAY AND GET ON THE WAY TO YOUR GREEN CSCS CARD!
Don't Forget – Only SuperSkills Provides You With Personal Support All The Way Through Your Course
That's Why Over 6000 People Have Asked Us To Get Them Qualified!